The Arthur Conan Doyle Historical Questline is a historical questline that ran from May 22, 2017 to May 29, 2017.
This questline tells you the story of a well-known XIX and XX century writer. He is best remembered for his detective stories, but he has also written sci-fi, fantasy, horror, historical dramas and non-fiction.
Sir Arthur Conan Doyle created one of the most well-known heroes of all time: Sherlock Holmes!​
Conan Doyle's literary works left a lasting mark on popular culture and will forever live on, inspiring and entertaining generations to come.​
Questline
[
]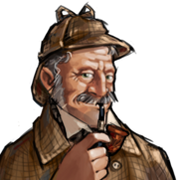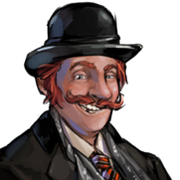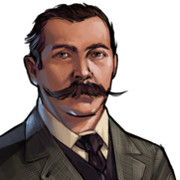 Help Mandrubar and Rinbin in their investigations and solve all 11 quests in the Sir Arthur Conan Doyle questline.
Every solved quest grants the player with a random reward. The quests have to be solved in the order they are presented and no quests are abortable. The quests will be presented without any timed delay.
Quest 1:
Quest 2:
Quest 3:
Quest 4:
Quest 5:
Quest 6:
Quest 7:
Quest 8:
Quest 9:
Quest 10:
Quest 11:
Over All Quest:
New Building
[
]
Other Events
[
]