The Butterfly Sanctuary Set is a building set released with the 2022 Archaeology Event.
The Butterfly Sanctuary Set consist of seven buildings. Each building has increased properties while placed next to another buildings from the same set. The buildings that belong to the set are identifiable by the Butterfly Sanctuary icon (show on the right). The icon is displayed in the players inventory next to the buildings picture.
The standard layout has a size of

7x6 tiles like presented below.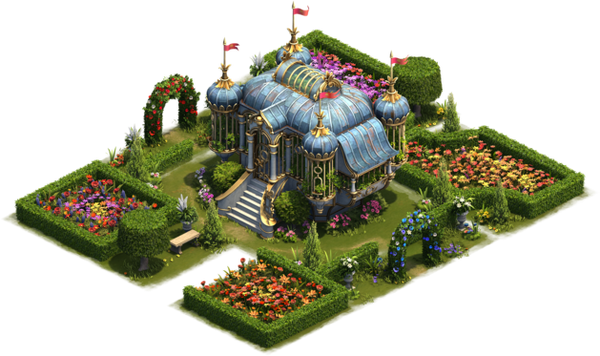 Buildings
[
]
The Butterfly Sanctuary Set consists of seven buildings. Of these, only the Butterfly House can be upgraded.
Production
[
]
A full set in the standard configuration as displayed above with a house at level 5 gives the following production and bonuses:
See also
[
]