Dear Kings and Queens, 

A new great building has been added to the game! Alcatraz, the new Progressive
Era Great Building, was voted for by you - our players - in a recent contest.
And now you can start collecting blueprints to help you build this iconic
structure and benefit from a brand new bonus. 


The update to version 1.09 will be implemented on Sept 4th. 

Please be aware that there will be a short period of downtime during the update,
and we apologize for any inconvenience caused by this. Please see the changelog
below for a list of changes.

May your quests be victorious, your plunders be fruitful and your guild members
loyal!

Thank you for supporting Forge of Empires.


Sincerely,
The Forge of Empires team.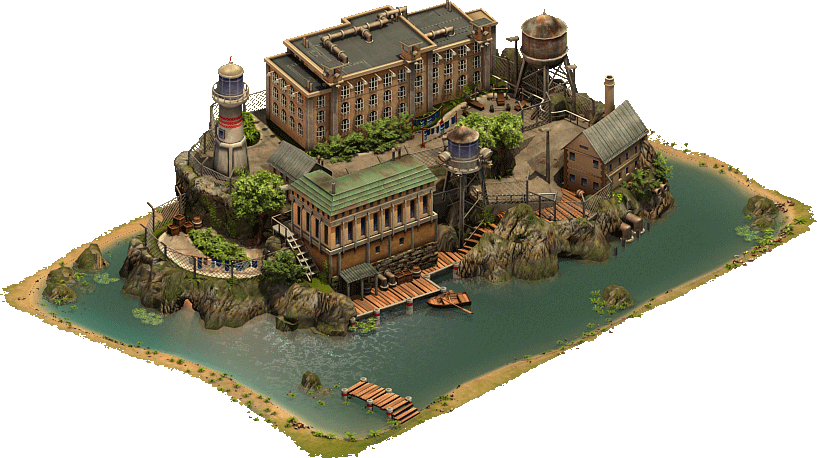 Features and changes
The game credits have been updated.
Alcatraz has been implemented for Progressive Era.
Ships are no longer counted as provinces in the continent map tooltips.
A tooltip has been added for buildings in the inventory.
Bugfixes
Great Building - Forge points bought with diamonds in GB construction screen could sometimes be incorrectly displayed. This problem has been fixed.
When unlocking Multistory Houses , a premium purchase button appeared with no use.
In the Global Ranking, unnecessary white space was displayed at the bottom of the ranking. This is now no longer shown.
It was possible to use "collect all" even when the result would exceed the forge point limit.
"Great buildings you are taking part in" could display an incorrect number of pages. This has been corrected.
The game crashed with an error message upon scouting two provinces using diamonds in a row. This no longer occurs.
The incorrect overview continent map opened after a battle when the scout was on another continent.
Buildings under construction displayed a popup stating that you can motivate or polish it. This issue no longer occurs.
Ship icons showed the wrong tooltip when not owned. This problem has been fixed.
AI-controlled artillery units targeted snipers despite being more useful against other units. *This behaviour has been corrected.
The correct champion is now displayed in the tower.
Login page - A display issue in the building information page has been fixed.
The e-mail activation icon button opened the Settings page with the profile tab active rather than activation tab. This has been corrected.
'Delete Units' quest requirements did not count units deleted when selling the associated Military Building.
Disconnected US Capitol did not provide population in the visual display.
An error in the message system outbox has been fixed.
Text
Some text and grammatical issues have been fixed.
Community content is available under
CC-BY-SA
unless otherwise noted.