Important: Please note that this information is second hand information issued by InnoGames - the game developer. Any questions or complaints are best handled by contacting them.
Hello Kings and Queens,
The update to 1.81 will take place on Monday, August 1. There will be a short period of downtime during the update, we apologize for this little inconvenience. Please see the list of changes below:
Improvements
The Ignore functionality now also works for the messaging system - if you prefer to avoid communicating with another user, just click their avatar in the messaging system and choose "Ignore" from the context menu. The player you ignored will not be able to send you messages any more.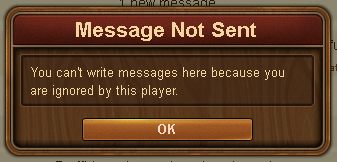 Please note that you will be also blocked from sending messages to the player you ignored.
Some code cleaning was performed in various areas of the codebase in order to improve performance.
A tooltip will be now displayed when hovering over goods in the Expeditions negotiations game, so you will be able to quickly identify the required resource: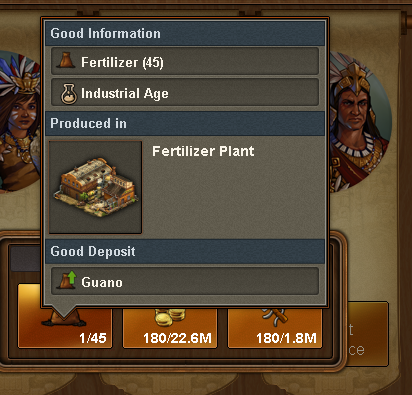 Bug fixes
Some texts were not centered in the Negotiation Game.
Relics containing Forge Points can now be always collected.
Relics can now be collected anytime. It was sometimes impossible after collecting the last check in the difficulty.
Sometimes days as top1 were incorrectly counted towards counter of a wrong guild. This behavior has been corrected.
Purchasing goods via guild treasury was sometimes causing an internal error to appear.
In rare cases it was possible to get locked in the techtree. This is solved and everyone can play freely.
Users with really excessive amount of coins could find them unavailable when unlocking technologies in the techtree.
It will be no longer possible to create an account during a game update.
Game invitations were not always registered properly.
Original post here.
Community content is available under
CC-BY-SA
unless otherwise noted.