Important: Please note that this information is second hand information issued by InnoGames - the game developer. Any questions or complaints are best handled by contacting them.
Hello Kings and Queens,



The update to 1.94 will take place on Wednesday, February 8th, 2017

There will be a short period of downtime during the update, we apologize 
for this little inconvenience.



Improvements and Changes
We added a new sorting to the inventory, so that you can find your items much faster. Forge Points packages and other consumable items will be listed at the beginning, as they are the ones used most often. We hope this will save you paging!
When you get new buildings or items added to your inventory, they will now be indicated as new, and you can also easily see how many you got. They will show up right at the beginning of your inventory once and then they'll get back to their regular place.

The Great Building Overview link has been added to several context menus. Now you can easily access the overview from the chat, Great Buildings and from the global ranking.
We also changed the ordering of the context menu a little bit, to make it clearer and easier: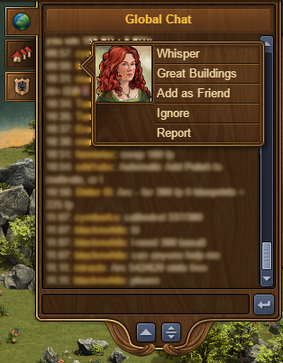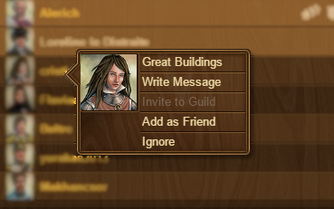 Bug Fixes
We fixed a rare bug where the Great Building you contributed to changed to one of your own. This should not happen anymore.
Some players were mentioned in the "Find Friends" Section, even if their friends list was full and it was impossible to send them friend requests. They will no longer be visible in there.
In the window that informed you about the contribution reward, a wrong amount of blueprints was shown when you got multiple blueprints of the same tile. This should now always show the correct amount of all blueprints.
Healing of units in battles was not always working. This should not be a problem any more.
We fixed some translation issues.
Other
The Friends Tavern buildings is now animated! Now you can see the visitors having fun in your tavern.
We replaced Forge Point Packages with direct Forge Points in Treasure Hunt and in Premium Packages.
Minor text changes in various places.
Community content is available under
CC-BY-SA
unless otherwise noted.