Information
Dunarsund is the first province on the map. It is part of the tutorial and contains 3 sectors.
Total loot
Narrative
First
They call me Herse Baugneson, Slayer of Thousands. I am gathering my warriors as we speak. They are preparing to make me the new chief of your pathetic little village!
Second

(If first is taken by force)
Pah! You think you can challenge me? I have seen many battles in my lifetime, and I've defeated opponents far superior to you! You will fall beneath my sword. Or do you want to negotiate a peace treaty?
Attack
You will fall beneath my axe!
Map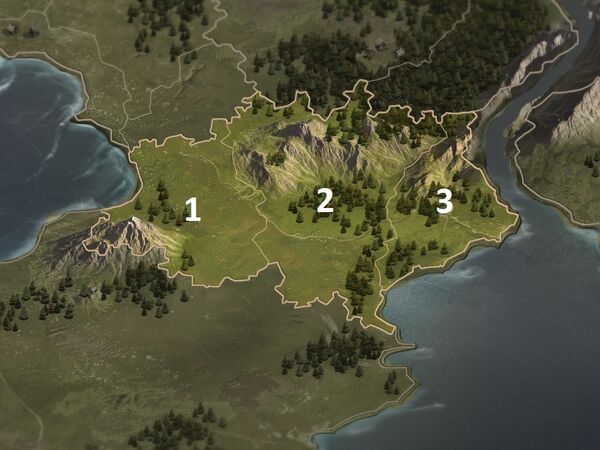 Sectors
Other provinces
Community content is available under
CC-BY-SA
unless otherwise noted.