Information
The province Felssenke is the last Early Middle Ages province and is unlocked after conquering either Kaltenweiher or Teufelsfurt. This province consists of five sectors and gives the player one expansion. Taking control of Felssenke unlocks the first two provinces of the High Middle Ages, Breturia and Canturia.
Total Loot
Narrative
First
This is getting boring. What do you want again, [Player's Name]? Speak up, or I will have you hanged.
Second
Are you never satisfied, [Player's Name]? Have you not taken enough from me by now? Leave my land and get away from my castle - before my catapults crush you!
Attack
You will never defeat me here! Your men will die a horrible death!
Map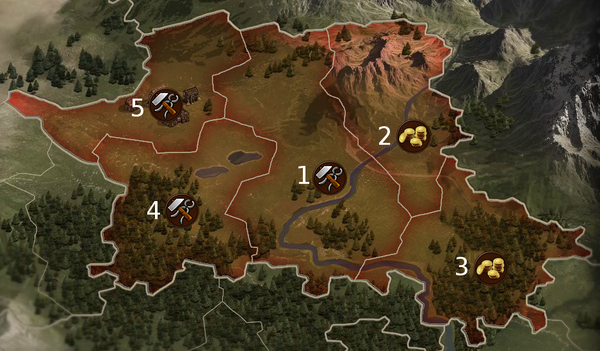 Sectors
Community content is available under
CC-BY-SA
unless otherwise noted.