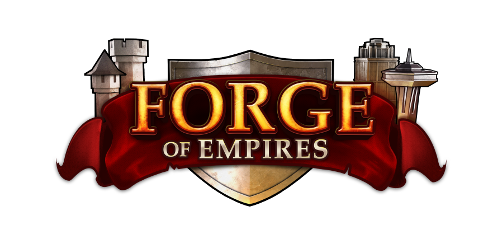 ---
Welcome to the English fan database of the Forge of Empires MMO. With 3,313 articles, 4,052 images, 160 active editors and 91,414 edits so far, you are at the largest wikia of FoE which has a near-inexhaustive wealth of information, quests, guides and an awesome community.
Forge of Empires is a browser based strategy game that lets you create your own city and accompany it from the beginning of the Stone Age onward throughout the centuries. Build structures typical of the epoch. Enlarge your sphere of influence through military campaigns and skillful dealings. With a powerful army and the right tactics, you will subjugate your enemies and forge a vast empire.
---
Universe
---
---
Latest Events
---
To learn more about the wiki and what's going on, click here.
---
Latest Media

To view photos, click here.
---
Main Administrator:

Pafton
Administrators:

Shadowblack •

Stinkypuppy •

Mearnska
Content Moderators:

Diisel •

Devilsangel01
Please note that this Wikia is run by players and fans of the game.
Neither officials nor developers from InnoGames are directly involved with this Wikia.
Please click here if you wish to contact them further.
---
Featured Article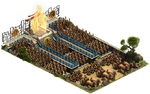 Terracotta Army
The Terracotta Army is a Virtual Future Great Building. It comes with the new Advanced Tactics skill that provides Attack and Defense Boosts for both attacking and defending armies!
To see previous featured articles, go here.
---
---
Polls
What is your reaction upon hearing the news that a new age is going to be released?
To view past polls and results, click here.