---
Welcome to the English fan database of the Forge of Empires MMO. With 4,220 articles, 7,224 images, 32 active editors and 155,486 edits so far, you are at the largest Fandom Wiki for FoE which has a near-inexhaustible wealth of information, quests, guides and an awesome community.
Forge of Empires is a browser and app based strategy game that lets you create your own city and accompany it from the beginning of the Stone Age onward throughout the centuries. Build structures typical of the epoch. Enlarge your sphere of influence through military campaigns and skillful dealings. With a powerful army and the right tactics, you will subjugate your enemies and forge a vast empire.
---
Latest Events
---
To learn more about the wiki and what's going on, click here.
---
---
Editor of the Month
June 2021





KingstaS13
To view details and read about previous Editors, go here.
---
Featured Article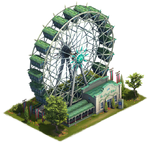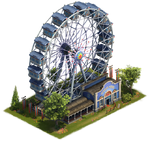 Ferris Wheel
Use your tools to explore the cave in the Archaeology Event and you can get a Ferris Wheel for your citizens enjoyment to place in the city. It's a 10 level building which on the highest level provides a choice between the Great Wheel and the Wonder Wheel. The Great Wheel provides a

26% attack boost for the attacking army and 10 more Goods than the Wonder Wheel. The Wonder Wheel provides a
32% defense boost for the attacking army and 2 extra Forge Points compared to the Great Wheel. All this and some more on a 6x4 area.
To see previous featured articles, go here.
---
---
Bulletin Board
Prior to contributing to this Wiki, please take your time to read this Wiki's Rules and Policies.
The Community page provides for some interesting insights.
If you wish to undertake a project, you may do so here.
Check out our Featured Article above. Suggestions for the same are welcome.
Message any of our Admins if you have any questions, need help, want to discuss or for any other reason.
---
---
Please note that this Wiki is run by players and fans of the game. Neither officials nor developers from InnoGames GmbH are directly involved with this Wiki. Please click here if you wish to contact them further.
---
---