Information
Hymir is the last province of the Bronze Age which will give the player his second Bronze Age Good Deposit. The province contains 5 sectors and therefore is one of the bigger provinces of Bronze Age.
Total Loot
Narrative Text
First
The Halls of Hymir are open for you, (player). I always welcome a chance to have a friendly talk and negotiate. I hope you show me the same courtesy.
Second
I regret your decision to seek war, (player). I am convinced, no blood has to be shed. But me and my people are willing to fight to the end, if that is what you want.
Attack
Do we really have to fight?
Map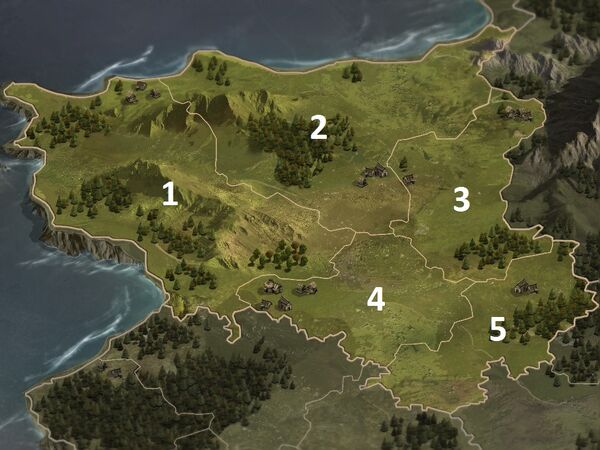 Sectors
Other provinces
Community content is available under
CC-BY-SA
unless otherwise noted.