Information
The Province of Ruug can be scouted after successfully conqureing Paruuch. Its a loot sector.
Total Loot

800 and

1,200 without the province reward.

1,600 and

2,000 including the final reward.
Narrative
First
[Player Name], come, sit and drink with me again. I welcome you to the land of Ruug, overshadowed by mountains, but beautiful nonetheless. But beauty comes at a price!
Second
Alas, war it is! I am so tired of all this bloodshed - what do you say, should we try to find a peaceful way for the people of this sector? Let's sit down on the table of negotiation.
Attack
I am tired of the bloodshed. But if that is the way you choose...
Map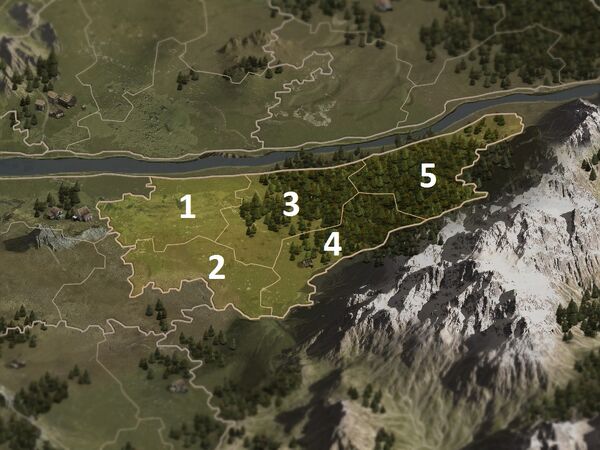 Sectors
Community content is available under
CC-BY-SA
unless otherwise noted.