Information
Tyr is an optional province that you can conquer in order to take part in the Bronze Age PvP tournament. It consists of 5 sectors and is therefore one of the bigger provinces in the Bronze Age.
Total loot
Narrative Text
First
In Tyr you will have to deal with a woman, [Player name], as I am the leader. As long as you treat me fair and with respect I shall do the same to you. But be warned - this lioness does have sharp teeth! So... what about some business?
Second
That was a mistake, [Player name]! Prepare to be crushed by my fierce warriors. They will show no mercy! But if you are too scared to fight we could negotiate a pace in this sector. Not that I would like it.
Attack
I always welcome a good battle!
Map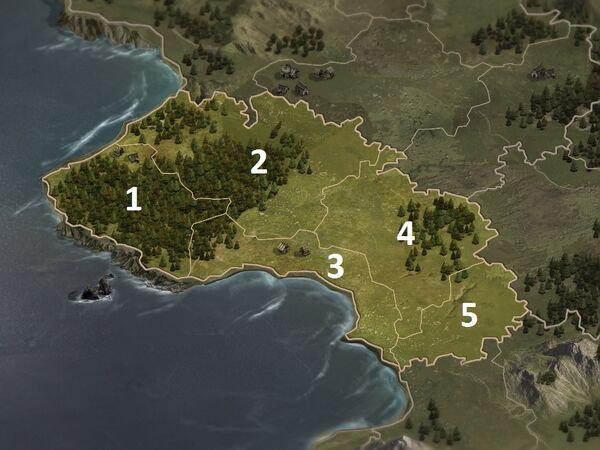 Sectors
Other provinces
Community content is available under
CC-BY-SA
unless otherwise noted.