Honouring the Trailblazers
Pafton
★ Main Administrator ★
Work in Progress!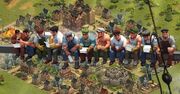 A work in progress is being carried out on this page by Notfap,
and it may undergo critical changes while this message remains in place.
As a courtesy, please contact the user before making edits on this page.
There were many others that narrowly missed out on the final list ALL of whom we would like to thank and apologise to you as well for not having space to mention what you have done for us all. Who knows how many of us on this list will be remembered in another 10 years. So here is our 10th and final Trailblazer.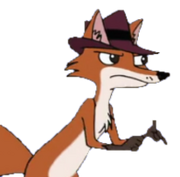 Pafton! Not his real name of course, some call him Neil. Is a person who has travelled to and stayed in many different countries, where he is now, who knows? You may be his neighbour. He often refers to Portugal as his starting point in life.
A polyglot and eternal student in life, trained as a legal eagle, though is just as happy to potter around a garden these days as he seeks his green thumb.
Still in his early 30's he has nearly a decade of experience with Fandom, he has been a noted administrator on many Wikis (too many to list here). While our wiki is peaceful and stable now, there was a time when it was not the case and he was there through it all. He was and is here to guide and help us all. If you have any doubts, concerns or queries you can leave a note on his Message Wall, if he is not away on his travels and he will get back to you.
It is rare to find him playing the game online these days (occasionally in Beta), as he has a more active in other roles such as the Fandom's Councillor programme (This basically means that he is involved in pre-testing of features and products before their global release as well as offering feedback) or helping other Wikis if he can.


Key times

| | |
| --- | --- |
| March 2012 | Joined Fandom |
| September 2016 | Joined Forge of Empires Wiki |
| March 2017 | Promoted to Admin Role |
| April 2017 | Promoted to Main Admin Role |
| September 2018 | Stepped down as Main Admin |
| April 2019 | Resumes Main Admin Role |
| April 2020 | Stepped down as Main Admin |
| July 2020 | Left Forge of Empires Wiki |
| January 2021 | Returned Forge of Empires Wiki |
| March 2021 | Left Forge of Empires Wiki |
| September 2021 | Returned Forge of Empires Wiki |

Over the last 5 plus years he has worked with every other member on the list of those to honour. He has listened and learnt from them, known when to be quiet and when to speak, as well as what to say at the right time, he has also passed on what he has learnt. This has led to our apparent constant approach on the surface even when much has changed below.
With all that time spent in senior roles it is no wonder he has contributed the most to the site, the most Edits (over 5,500) by any one contributor and the most connection (adding of accurate Categories to a page). More if you include his Bot Editor
He wantonly and effectively recruits unsuspecting editors into the ranks of the admin team - be careful, you might be next, you do have the right to say "No", though you may miss out on a lot of fun as well as the stress.



He also has a dark side, a very dark side and if you are a vandal you will discover it.
Spammers are removed swiftly and do not get a second chance.
Do anything that breaks the rules and he classes you as a vandal.
While he understands that errors can be made when attempting your first edit, those who continue to do so and not learn can find themselves in the Vandal class.
Pafton is like a Fox while cute and adorable at a distant, which is where most of us see him and are trapped by those cute eyes. Just below them, he also has razor sharp teeth that can hurt his prey and do a lot of damage. And vandals are his prey of choice (they have been warned).